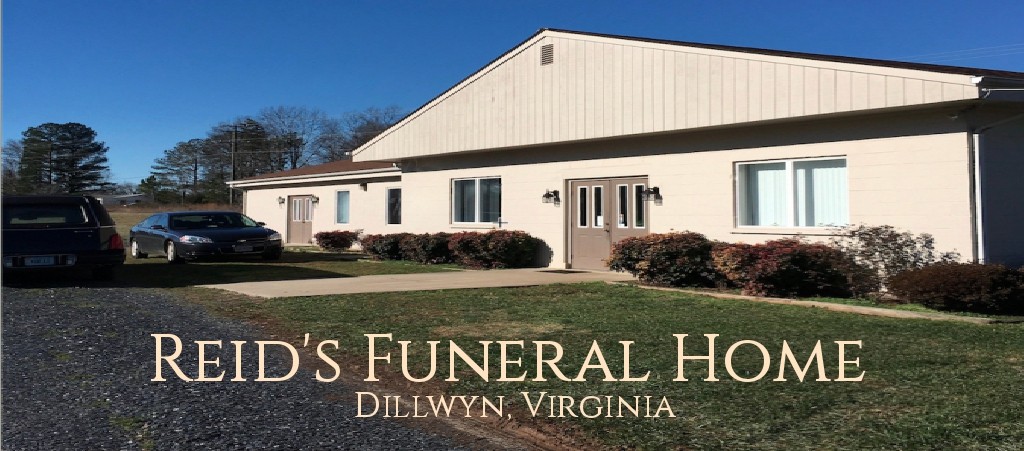 Call US 1-866-392-3773
Se habla español
Reid's Funeral Home
15317 N. James Madison Hwy
P.O Box 247
Dillwyn VA, 23936
PH: (434) 983-2024
FAX: (434) 983-6724
Email: Blandreid@gmail.com
Bland-Reid Funeral Home
413 Griffin Boulevard
P.O Box 325
Farmville VA, 23901
PH: (434) 392-3773
(434) 392-9049
FX: (434) 392-5213
Welcome
Welcome to the houses of service and welcome to our web site. Our funeral homes offer traditional funerals and memorial services to all people, all religions, all backgrounds.
We are proud to be a family-owned and operated business. Our facilities are warm and comfortable, our staff is knowledgeable and our services are tailored to your family's specific needs. We offer all services and they are flexible to the request of the families we serve.
You're choosing a family of experienced professionals who are dedicated to giving you personalized service in all aspects of meeting your needs.
If you have any questions or concerns please feel free to contact us at anytime, we are available by phone or e-mail, or drop by the office in person. We are always here to help.